Hello everyone! I'm baaaack!

Well, if you've been following the Ice® Resin Creative Team then you know we've all been to the Emmy's and back again. What you didn't know was some of the back story. Each of us was sent a huge box of goodies directly from Ice headquarters and we also received a box stuffed with crystals from Connie Crystals. There were so many that we decided to design a few more things after the dust settled.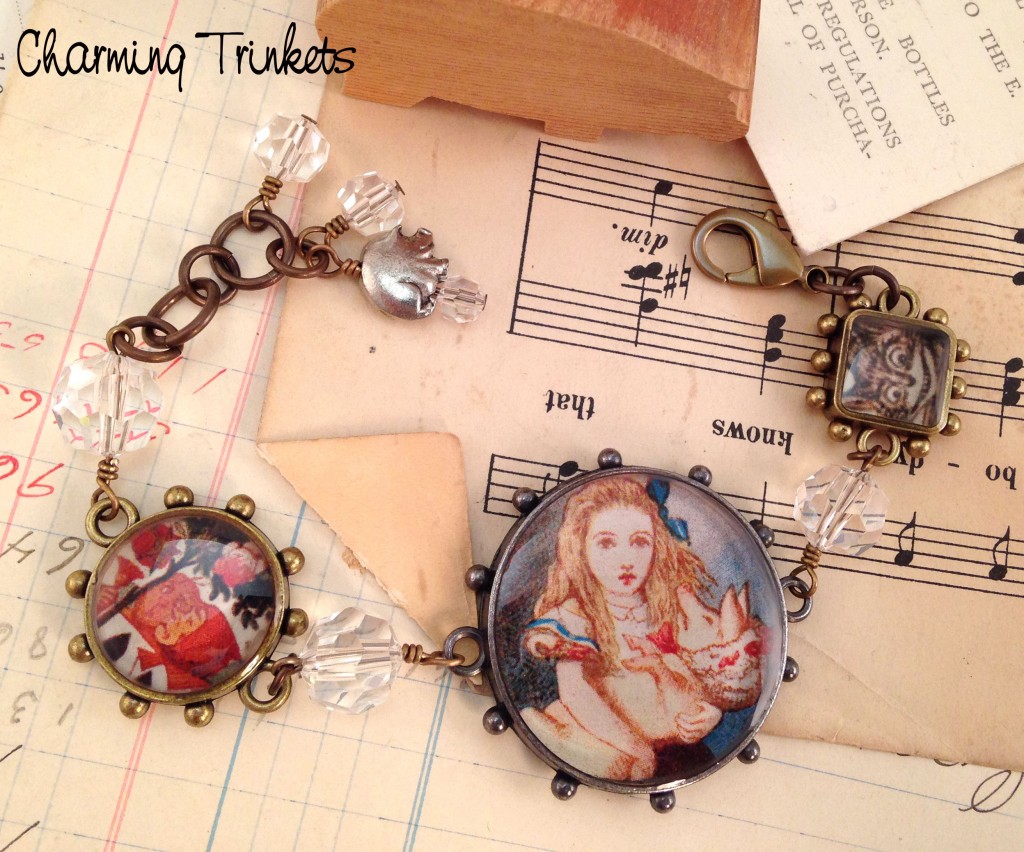 Alice is a favorite of mine as are all of these bezels. Pair that with these enormous cut, round Connie Crystals and I think I have a simple yet stunning bracelet. I didn't want to overpower the images but accent them. A few smaller crystals swing with the little pewter pig at the clasp. What do you think?
And because I can't ever do just one or anything easy AND I had more of these crystals...here is the second piece. (also an Ice® Resin piece)
 As you can see from the pictures there is an obvious range of color reflection coming from the crystals. It's an aurora borealis coating that reflects an iridescent array of color . Aren't they  gorgeous? And all the hanging pieces? Yes, they are cast Ice® Resin...but that's another story.
Now here's your chance to see what all the other gals have in store...
Today you can hop on over to...
Jen Crossley

Tomorrow the following designers will also have goodies to share!
Have fun! See you again soon!